Feb 10, 2008
Cave goes solar / Digging toward the drain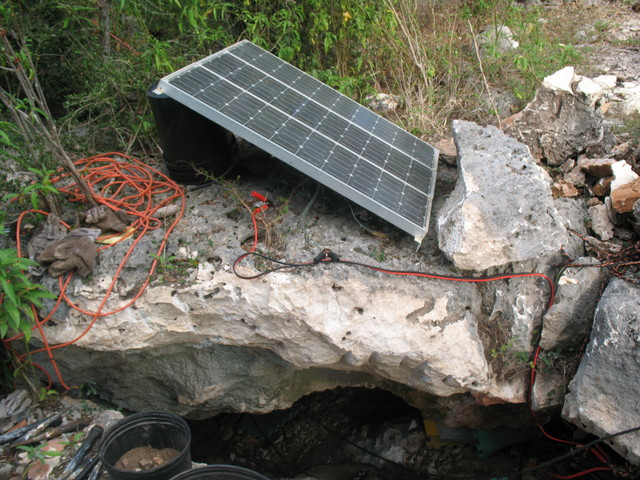 I put a solar panel near the entrance and a battery and inverter just inside the cave. So now I have power and don't need to charge the battery in the explorer and drive it to the cave. I ordered a charge controller but it is not here yet. So I have to watch the voltage carefully for now.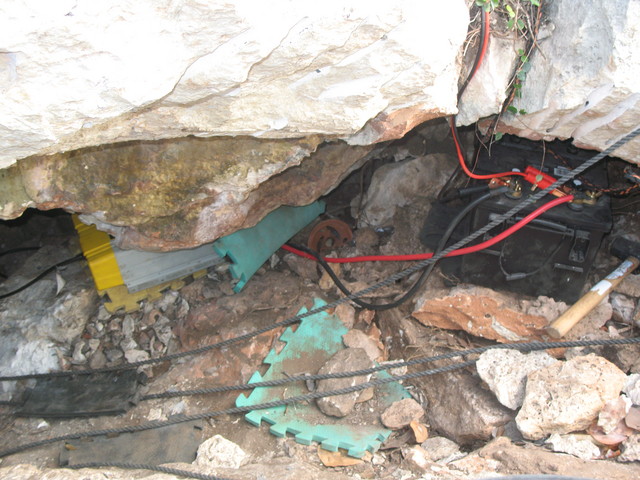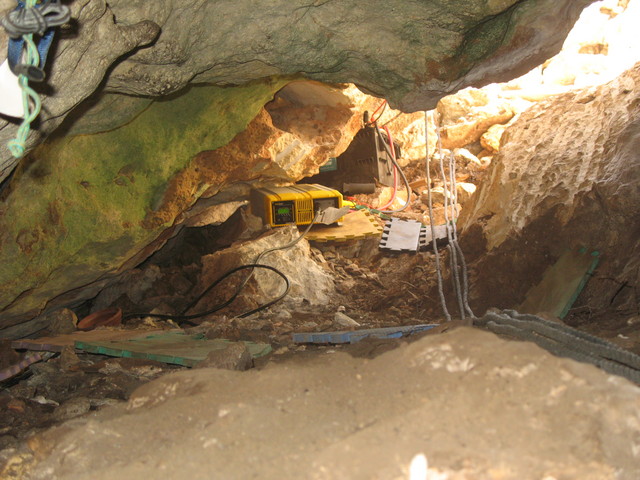 Looking at inverter and battery from inside the cave. The ropes are for pulling out rocks or buckets.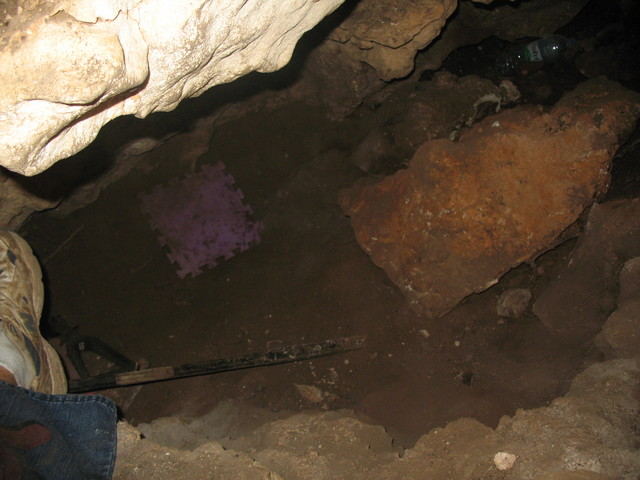 I have been digging out the dirt and rocks near the drain. The flat dirt area is around 6 feet by 3 feet. I am down nearly 1 foot but it has taken lots of bucket loads to get this dirt out. The sides have been going nearly straight down all around. Poking the dirt I am sure there is at least another 6 inches and there could be much more. For all I know know, this could be an 80 foot shaft that was filled in with dirt. :-) But probably it goes down a foot or two more to the level of the dirt opening to the drain. I will clearly have to remove all this dirt eventually and see how far down this goes. There have been rocks that were loose in the dirt. I have turned over the big rock on the right and today I break it up and move it over to the left so I can check out the drain more.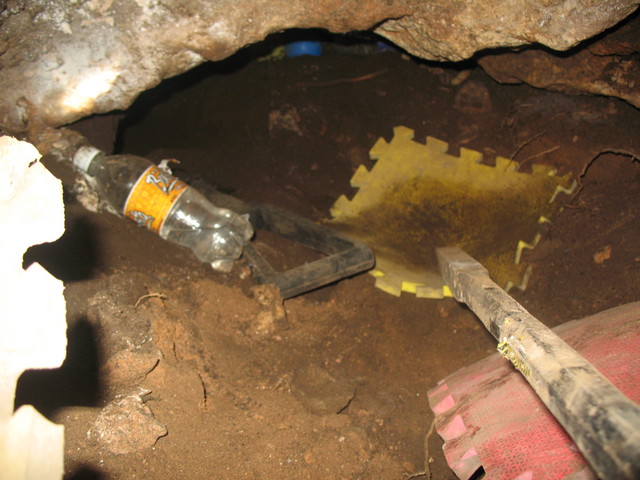 I moved a bunch of dirt and rocks from close to the drain (this is like 2 hours after previous picture). The entrance to the drain is now about a foot high and more than 2 feet wide. I am becoming confident that this can become human passable just removing dirt and loose rocks.

The white spot above the Busta bottle is sunlight. At 3:40 pm today the sunlight came all the way down near the drain.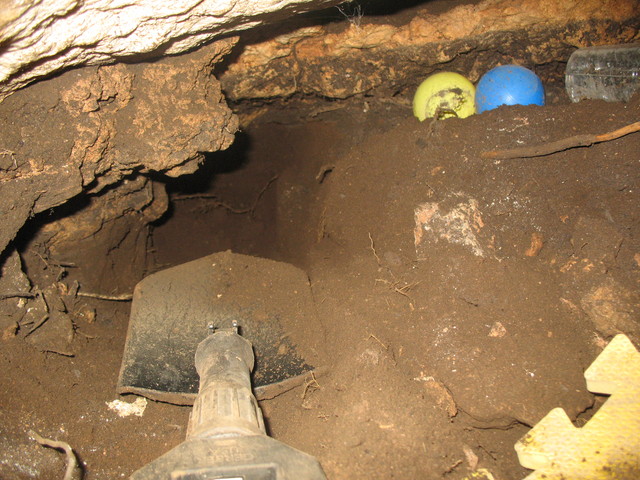 I dug about a 5+ foot trench along the left side of the drain chamber. I just found soft dirt and very small rocks. The back was still dirt when I could not reach any further (just putting arm and shovel into drain chamber). I think that when I get this cleared out I will have another passable 6 foot at least. And I doubt it stops there.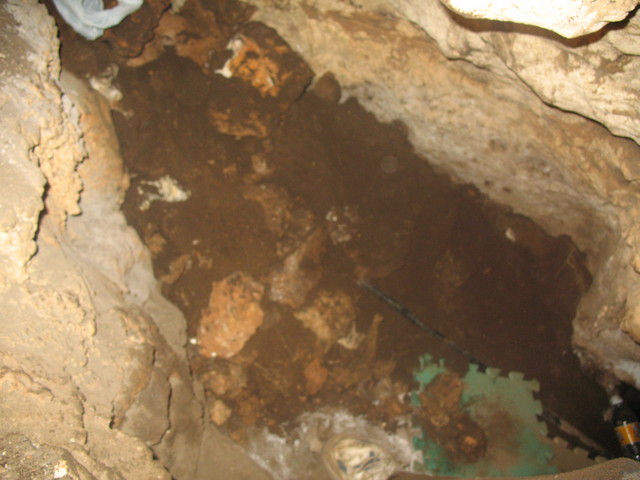 Today I just piled rocks and dirt to the left of the drain. This is a lot to take out. I am thinking about ropes and pulleys now.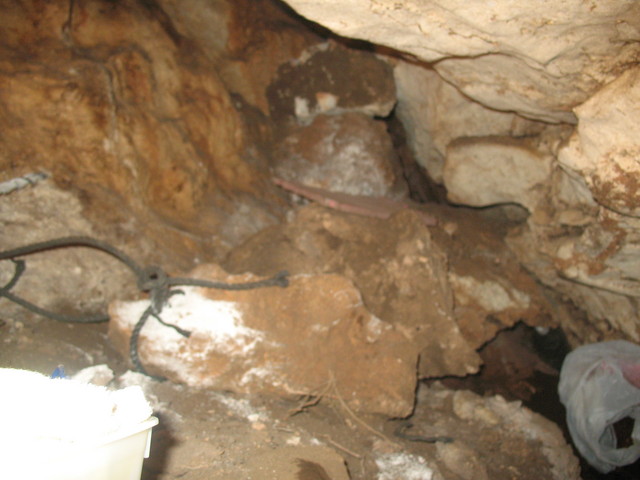 On a ledge above the previous pile of rocks and dirt is some more rocks that need to be removed. The plastic bag on the lower right here is the same that is at the top of the previous pile.